There is limited availability and this 50% OFF REGULAR PRICE OFFER may be
taken down at any moment!

Superb Quality
One Hand is manufactured
with premium components for
superior craftsmanship and
durability.

No-Hassle Returns
If you're not happy with your
One Hand product for any
reason, feel free to return it
within 30 days of purchase for
a full refund.

Quick Delivery
Your One Hand device ships
direct to the address of your
choice for convenient
shopping and gift-giving.
"It's Like They Made One
Hand Specifically for 2020.
I Always Have It with Me"
Just one touch of an infected doorknob, or elevator
button, or whatever, and WHAM!, you could be laid up
with some type of sickness. If you want to make sure
you're doing all you can to protect yourself and others
from harmful illness, then One Hand is exactly the
device you're looking for.
One Hand is a cleverly designed disinfectant mist
sprayer that is much more compact than many
sanitizing devices on the market. Carry it with you
absolutely anywhere for complete protection against
harmful germs and bacteria. It's effective and you can
refill it with any alcohol-based solution. Convenience
meets portability in 2020's newest must-have device.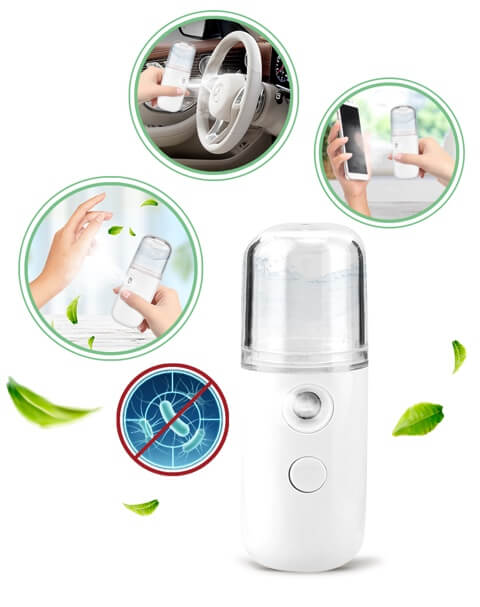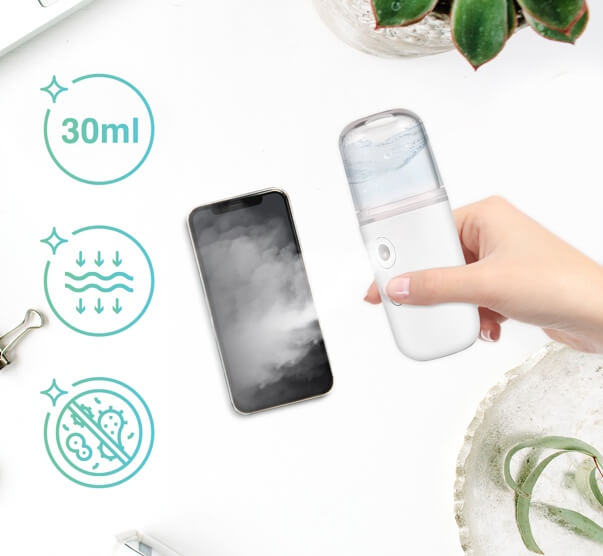 Disinfect Your Hands!
Actually, Disinfect Everything!
One Hand is extremely easy to use, but it's strong enough to get the job done! You'll love using it. Fill it with any alcohol-based solution, turn it on, and you're ready to go! One button application ensures a consistent mist that you can use to disinfect just about anything!
One Hand is ideal for disinfecting your hands, but it works on so many things. Just hold your One Hand in front of whatever you want sanitized and mist it with disinfectant! Done, and so easy. You'll be germ and bacteria-free absolutely anywhere you go and in no time at all.
How to Use
One Hand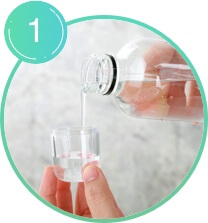 Fill the reservoir with an alcohol-based
solution and reattach to the base.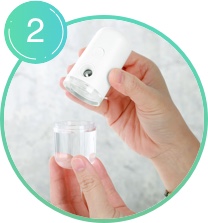 Push the power button to turn the
device on.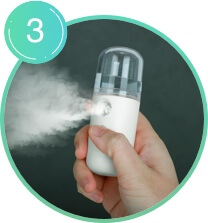 Effortlessly cover whatever you need
disinfected with the sanitizing mist.
What Our Customers Have to Say
About One Hand
I use mine ALL the time
I'm ordering another one of these immediately! I use mine so much I'm afraid it's going to stop working soon! That's just me being paranoid though. The one I have works great and I've never had an issue with it. Super compact so I can take it anywhere. When I'm in public places this little disinfectant mister is the most important thing I can have on me.
Dianne S. - Bainbridge, WA
Special Offer on Now!
Order Today for a Limited Time Discount
Lock in Your Order! One Hand May Not Be Available Again for Months!
People are really taking disinfection seriously this year and we don't need to ask why! With One Hand you get conveniently compact and effective sanitizing wherever you need it. Never be worried about picking up germs or bacteria from other people ever again!
There is limited availability and this 50% OFF REGULAR PRICE OFFER may be
taken down at any moment!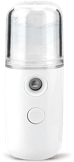 {firstName} {lastName}. from {location}
just bought: One Hand
JUST NOW